About Akiu Sato Center
Akiu Sato Center regularly holds seasonal events such as cultural exhibitions, tea ceremony, and music performance through a year. Akiu Tourist Information Center is also located inside. Many visitors use it as a starting point to go on to sightseeing spots in Akiu. Please enjoy our bicycle rental and footbath as well.
Address
40-7 Teradahara, Yumoto, Akiumachi, Taihaku-ku, Sendai city
Miyagi, 982-0241, Japan
Tel
022-304-9151
Open
7 Days a Week 9:00a.m.-6:00p.m.
Fee
Free Admission
Facilities

Lockers


Deposit :100 yen ; Hours : 9:00a.m. - 5:30p.m.

Bicycle Rental

This service is available from April to November. Weather permitting.
Deposit :1,000yen / person (The deposit will be returned when you return the bicycle.)
Hours: 9:30a.m. - 5:00p.m. (Application should be made before 4:00p.m.)

Footbath "Jiuemon's Onsen"


Hours: Open on weekends and holidays from 11:00a.m. to 4:00p.m. (From April to November). Weather permitting.

To prevent the spread of new coronavirus infection, please follow the new rules.
◆Please wear a mask.
◆The seats are available for 4 people. Please sit in the designated position.
◆The seats are limited. Please take a bath within 10 to 15 minutes and change to others.
Floor Map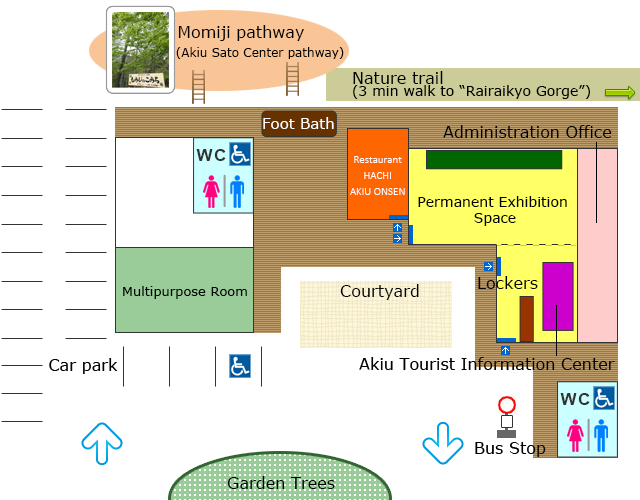 Akiu Tourist Information Center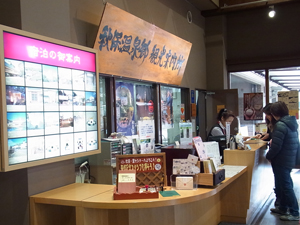 Akiu Tourist Information Center offers general information on sightseeing in Akiu area. You can obtain information on accommodations as well. Please note that we do not make reservations for accommodations.
Hours

9:30a.m.-6:00p.m.

TEL

022-398-2323
Permanent Exhibition Space
It has various exhibitions as listed below, as well as "Akiu Michi Shirube" and tourist information sections, etc. You may use this area when you wait for a bus.
Arts and crafts Exhibition
Displays various arts and crafts including both traditional and contemporary works which are created in Akiu. To name a few, Kokeshi dolls, tops, ceramics, lacquerware, woodwork, glass crafts, sculptures, Sendai Tansu (drawers), and flower arrangements.
Akiu Model Train Display Corner
Equipped with a very rare railroad diorama of Japan, a must-see place for railway fans and families with children. Includes a replica train station, with a ticket gate. Visitors are encouraged to press a button to make the diorama come alive.
"Akiu Michi Shirube"(Akiu Road Map)
It is equipped with a panoramic map showing accommodations and tourist attractions in Akiu district. Also, 3 TV screens display the detailed changes of the seasons.
Multipurpose Room
Seasonal events are held in this room.
Feel free to call us for the schedule.
Restaurant 【Akiu cafe HACHI】
"Akiu cafe HACHI" serves dishes of using local ingredients.
A variety of drinks are also available.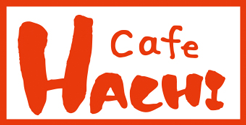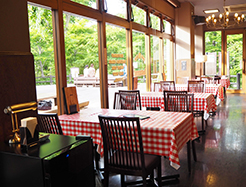 The main menu

ketchup-flavored pasta "spaghetti napolitan", Hamburger steak lunch box, coffee, juice, non-alcoholic beer, cola float, various ice creams, etc

Open

7 Days a Week 10:00a.m.-5:00 p.m. (Last Call 4:30p.m.)
-December 31-January 1 are closed.

TEL

022-397-1548

URL