The 17th Handmade Hina Doll's Festival in Akiu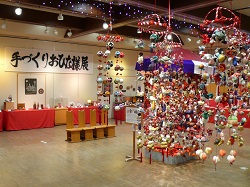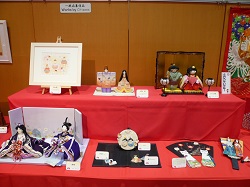 Date
February 10(Sat.)-March 21(Wed.), 2018
Time
9:00a.m.-5:00p.m.(last day will be until 3:00p.m.)
Place
Event Space
Details
Hinamatsuri (Doll's Festival) is held on 3rd March. It is a traditional event in Japan to pray for the sound growth and happiness of young girls. 
 
The special trait of the festival held at this center compared to other exhibitions is that all items are handmade. Works by citizens, children, and handmade groups, all works have had a great deal of effort put into them. Please take your time and enjoy the festival.