Scenic Spots in Akiu
Akiu Otaki (Akiu Otaki Waterfall)
It is said that Akiu Otaki is one of the big top three water falls in Japan. A scenic breathtaking 55m long and 6m wide waterfall. Along the pathway, there is a viewpoint which will lead you to the basin of the waterfall. You may feel high levels of negative ions there. It has been featured in magazines that negative ion created near this waterfall has beneficial effects on health. It is designated as a National Scenic Beauty.
**Pathway is quite steep and slippery. Please watch your step as you get closer to the waterfall.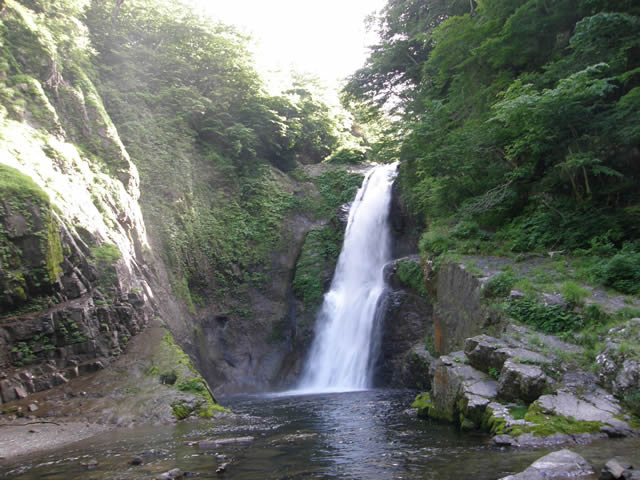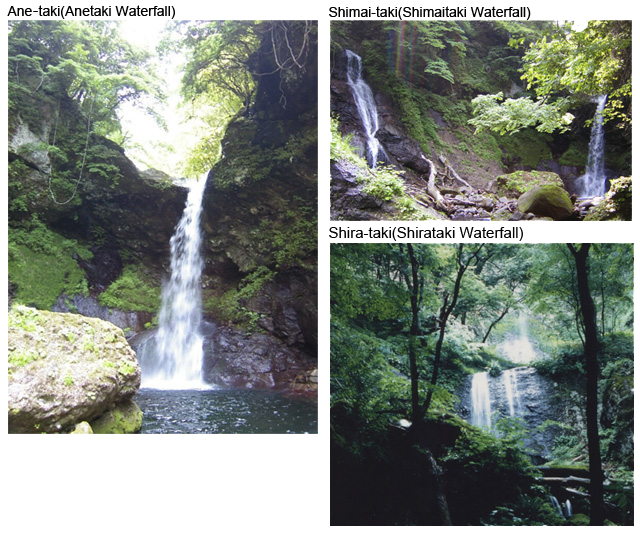 Banjiiwa (Banjiiwa Rock)
A vertical wall of volcanic rocks stretching more than 3km in length and 150m in height offers truly incredible view of natural landscapes. Many hikers enjoy the view of autum leaves in fall season.