Facility Information
The Sendai Akiu Visitor Center is a facility which introduces the features of nature in Akiu by displaying informational panels and models. You will get to know the rich natural environment of Zao National park and prefectural natural Park Futakuchi valley.
We manage reservations on Futakuchi campsite. When you go hiking on Daito-dake, please remember to fill out the entry form here. Please feel free to contact us.
Opening hours
4/1-11/30  9:00~16:30
Closed days
Tuesdays (open if it is national holiday, closed the next day)
12/1 ~ 3/31: closed in winter
Admission fee
Free
Photos of Sendai Akiu Visitor Center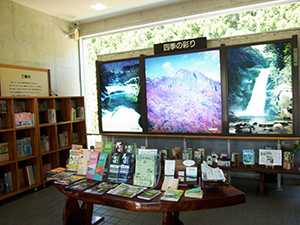 Entrance Hall
Information for the area and reservations for Futakuchi campsite. Welcome information for the following sites; Sudare-taki waterfall, Banji rock and Akiu Otaki Waterfall.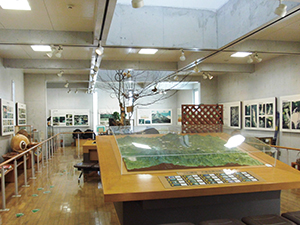 Exhibition room
Displays animals, plants, nature and waterfalls of Futakuchi valley using informational panels and a relief map.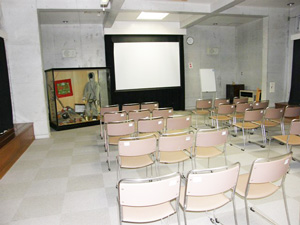 Lecture room
We will be screening the "Four seasons of Akiu", to introduce the effects of the four seasons on animals and plants.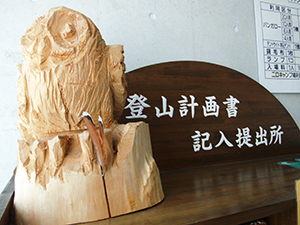 Hiking plan entry form submission office
It is mandatory to submit an entry form. Please remember to fill out the entry form in this office in order to hike Mt. Daito or Sanbokurayama mountain and other mountains around the area.